Partners & Directors of Getzel Schiff & Pesce
Christopher J. Pesce, CPA - Partner
Corporate Tax, Partnership Tax, Individual Tax, Accounting and Business Management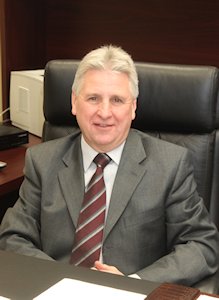 Mr. Pesce has been in practice since his graduation in 1978 from the University of Dayton with a Bachelor of Science in Business Administration in Accounting. Mr. Pesce was a founding partner of Samuel Cohen & Company, CPA's in 1986.

Mr. Pesce joined Getzel Schiff & Pesce, LLP as a Partner in January 2010.  His areas of expertise include corporate, partnership and individual taxation as well as accounting and business management.

Mr. Pesce is a member of the New York State Society of Certified Public Accountants and the American Institute of Certified Public Accountants.