Partners & Directors of Getzel Schiff & Pesce

Dennis J. Lenz, CPA - Partner
Financial Reporting and Computer Consulting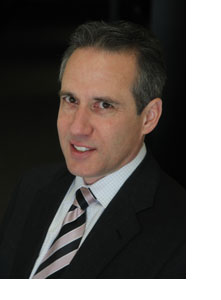 A graduate of Long Island University's C.W. Post School of Professional Accountancy with a Bachelor of Science degree in Accounting, Mr. Lenz's areas of expertise include all aspects of financial reporting, accounting and financial projections engagements for closely held businesses and financial reporting for not-for-profit organizations.  In addition, he has high exposure to implementation of accounting software programs and has assisted clients with accounting system computerization and upgrade projects.

Mr. Lenz is a member of both the American Institute of Certified Public Accountants and the New York State Society of Certified Public Accountants.  Mr. Lenz has worked with Mr. Getzel since his graduation, with a short leave when he held a corporate controller position.

Mr. Lenz has volunteered his time and services for numerous charities and organizations, including currently serving as volunteer Treasurer of the Great South Bay Audubon Society for over a decade, and on the Board of a local chapter of a national business development organization.