Partners & Directors of Getzel Schiff & Pesce
Michael S. Getzel, CPA - Partner
Accounting and Business Management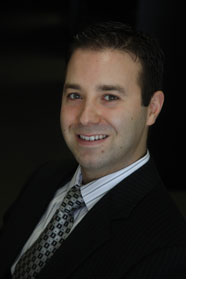 Michael S. Getzel graduated from Emory University's Goizuita Business School with a Bachelor's in Business Administration and a dual concentration in finance and accounting. Michael was admitted to several honor societies while in college and was awarded with a certificate of Academic Excellence Award from the Educational Foundation of the Georgia Society of Certified Public Accountants, Inc. for excellence in accounting studies. He began his career at KPMG in 2004 as a staff accountant. After being promoted to a senior accountant at KPMG, Michael decided it was time for a change and began his career at Getzel Schiff & Pesce LLP in 2007.

Michael has distinguished himself as one of the firm's financial statement attest engagement specialists, and heads the firm's audit group. Through Michael's charitable affiliations, he has donated time on various tax engagements for these charities. At the firm, while worked on various not-for-profit attest engagements, Michael has developed a specialty in not-for-profit accounting and dealing with the intricacies involved in the financial and income tax reporting for these entities.

Michael is a member of the New York State Society of Certified Public Accountants (NYSSCPA) and the American Institute of Certified Public Accountants (AICPA), and actively participates in the NYSSCPA's Nassau County Practice Continuity and Succession committee. He is a regular contributor to his alma mater, various charities involved in cancer research, and Israel. Michael regularly donates a portion of his time to various not-for-profit entities that are in need of tax and accounting services including Community Security Services, whose return he has been preparing since 2009. Michael has been involved with Fuel For Truth, Inc. a pro-Israel, not for profit group since, 2009. In 2011, Michael became the Chief Operating Officer (COO) of Fuel For Truth and served as the COO for the 2011-2012 term.

Michael is also a founding member of a networking group of professionals that regularly meets for lunch every other Friday. Michael has both the skills as an accountant and as a leader to help assure Getzel Schiff & Pesce's continued success and growth into the next generation.